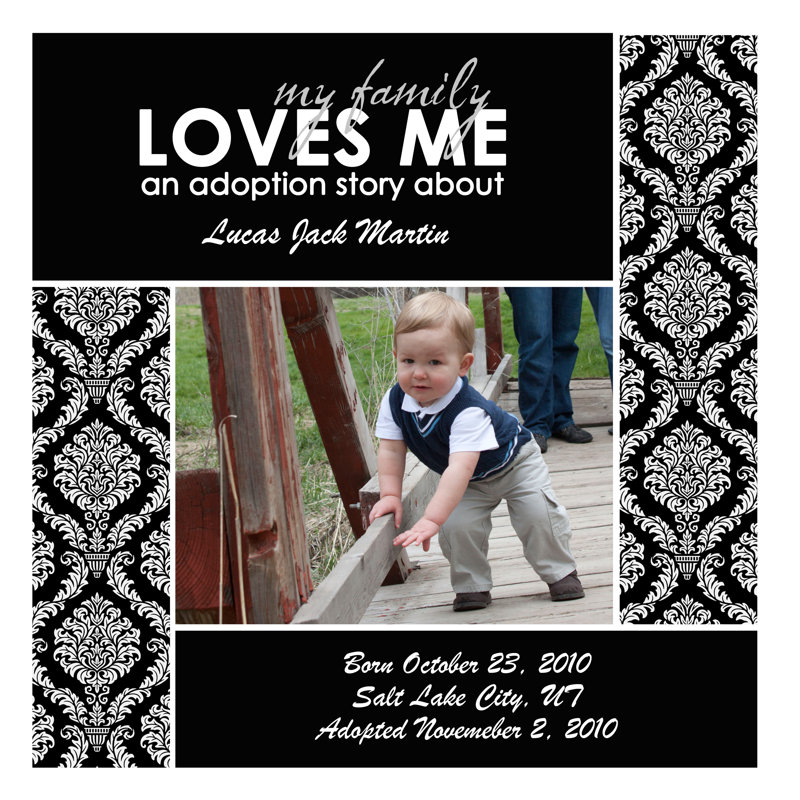 ADOPTION LOVE: An Adoption Storybook Template
By Spaces for Faces,

Cost per unit +$5.00
When using any number of these template pages in your project, this fixed cost will be added to each copy purchased.

The Adoption Love book is a beautiful way to help teach your child about his/her adoption. This book makes a great gift for birth parents and birth family members, too! It is a combination adoption storybook and adoption baby book.

The Adoption Love Storybook has A LOT of templates. You will find three sections. One section has titles and story text already filled in for you. All you need to do is add your personal information. The second section includes the pages with titles only so that you can customize your own story text. The third section includes blank pages that you can completely customize. Only use the pages that help you tell the adoption story you want to tell.

All adoptions are unique and we know we cannot possibly have covered everything with these pages. If you have a page that you wish to be included in this book, please email us at spacesforfaces@gmail.com for a free custom page design to be added to these templates.