9x7 Photo Book
An affordable option for show casing your latest trip around the world or just around your neighborhood! 9"x7"'s are available in 2 product configurations:
Imagewrap Hardcover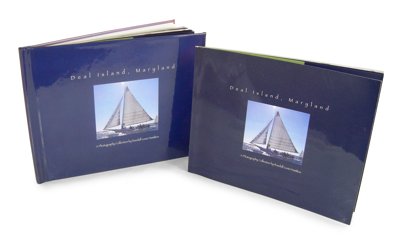 Our imagewrap photo books are constructed using the highest quality pre-cut imagewrap boards and also are bound on a computer-controlled adhesive binding machine. The casebound binding service offers a spine lining sheet which is applied inside the front and back cover and secures the fold over of the cover sheet. Covers are laminated and pages are hot-glued to the cover, which again is ideal for all of our on-demand products.
Production time is 7 business days and available ship methods are USPS or FedEx.
9"x7" Imagewrap Photo Book Specifications

| | |
| --- | --- |
| Product Family | Landscape Photo Books |
| Pricing | See Product Catalog |
| Min/Max Pages: | 20 to 120 |
| Interior Paper | Digital Silk |
| Final Dimensions | 9"x7" (229x179mm) |
| PDF Upload Dimensions | 9.25"x7.25" (235x184mm) |
| Cover Binding | Imagewrap Hardcover Express or Premium |
| Spine | Imagewrap, Text available depending on size of book |
| Production Time | 5-7 Business Days, depending on binding chosen |
Softcover Landscape book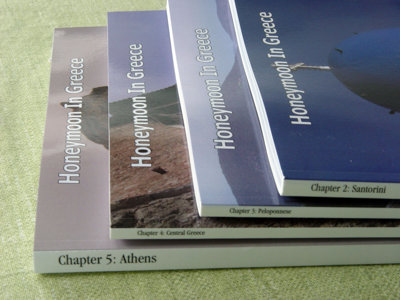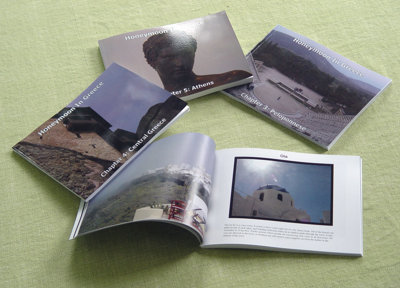 Our softcover books are built to impress with laminated covers that make colors pop and full-bleed images available on every page (and they're all acid-free, by the way).
The 9"x7" can easily be scaled down from an 11"x8.5" sized page, so if you are creating your own pages you could get an 11x8.5" diecut hardcover book and order some soft cover 9"x7"'s without having to make any changes to your layouts.
Full wrap custom covers are available and make showing off your favorite panoramic shot a breeze.
9"x7" Bound Photo Book Specifications

| | |
| --- | --- |
| Product Family | Landscape Photo Books |
| Pricing | $4.99 + $.30 / page |
| Min/Max Pages: | 20 to 500 |
| Interior Paper | Digital Satin or Digital Silk |
| Final Dimensions | 9"x7" (229x179mm) |
| PDF Upload Dimensions | 9.25"x7.25" (235x184mm) |
| Cover Binding | Express or Premium |
| Spine | Perfect, Text available depending on size of book |
| Production Time | 4-5 Business Days, depending on binding chosen |