Photo Paper Types
Details and Descriptions of the Paper Types we offer!
Paper Comparison
Whether you're looking for a specific feature, the best price, or just aren't sure what you want, we can help you find what you're searching for. Our papers do have one thing in common: they're all acid-free!
The photos shown below our wonderful examples of the gloss coating on each paper, though nothing quite beats seeing the physical paper for yourself.
For non-commercial services with the same quality, visit our Presto Photo Photo Paper Types page!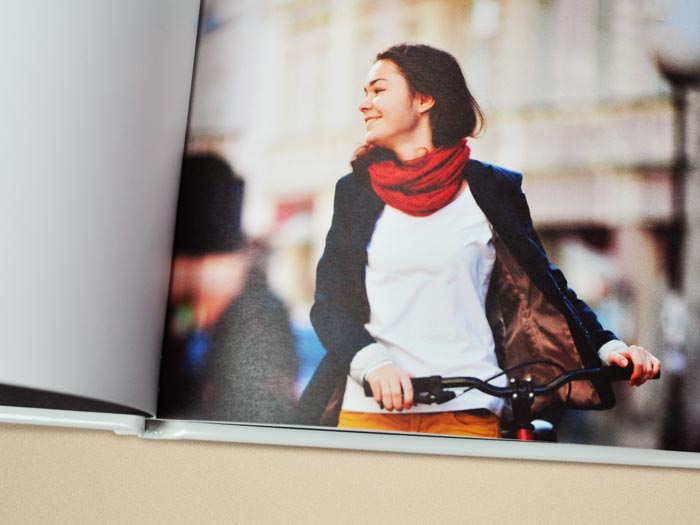 Express Satin Paper: 118 GSM

This uncoated paper stock is comparable to the Silk but offers a flatter image that is ideal for text heavy color pages and those who are the most cost conscious. We definitely recommend ordering a proof copy to make sure you like the outcome compared to our other budget-conscious options.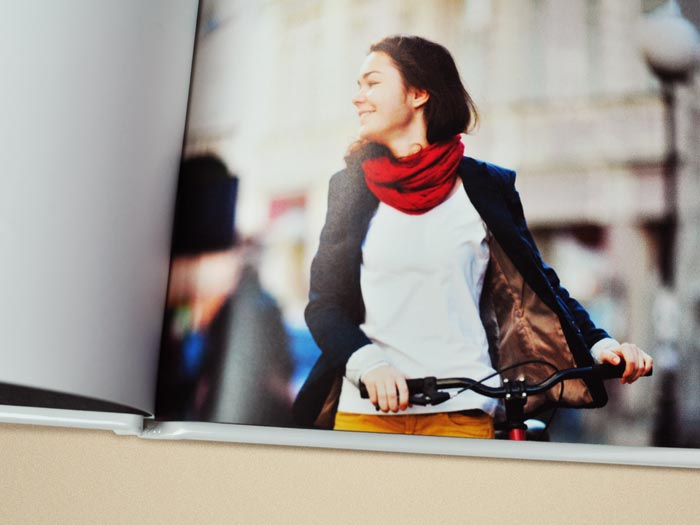 Express Photo Silk Paper: 118 GSM

This paper is the thinnest we offer, similar to the pages of a magazine. It is one of our most affordable options. Your images will have a softer quality to them, though it's certainly a great option if you're on a budget and still want outstanding printed pages! It's also the only paper available for mini books.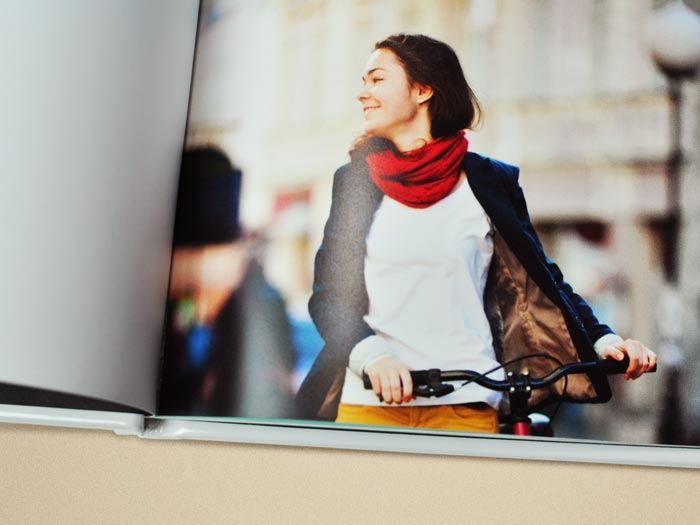 Premium Photo Paper: 146 GSM

Our most popular paper, the Premium Photo Paper is a classic choice and among our most popular papers. Lighter and less expensive than our Elite Heavy Photo Lustre Paper, this paper has a slight gloss, great color reproduction, and is heavier than our standard Express Photo Silk paper. Still an A+ option for both albums and books, we don't think you'll go wrong with this paper!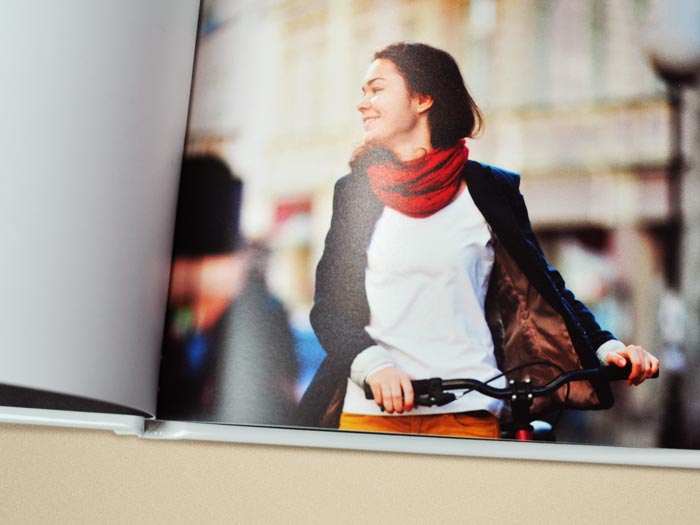 Elite Heavy Photo Lustre Paper: 190 GSM

Have an album or want to make your book really stand out? For the truest color reproduction, heaviest weight available in books, and a paper perfect for albums, choose Elite Heavy Photo Lustre Paper. It is brilliantly shiny and our favorite paper for preserving memories!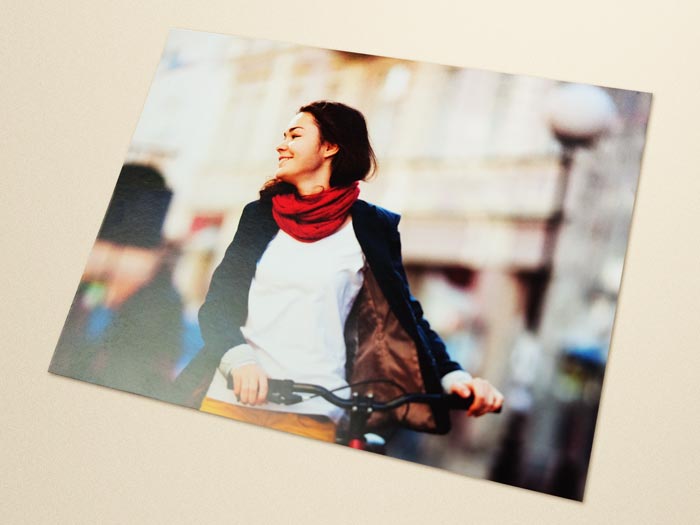 Elite Semi-Gloss Paper: 300 GSM

One of our heaviest weight papers, it is sleek and has a more subtle shine. It's available for wire-o books, calendars, greeting cards and loose pages only, though it'll make those calendars and thoughtful notes shine. The Cover Stock Gloss Paper is unique to the 14x11 Portfolio Photo Book