Return Policy
Return Policy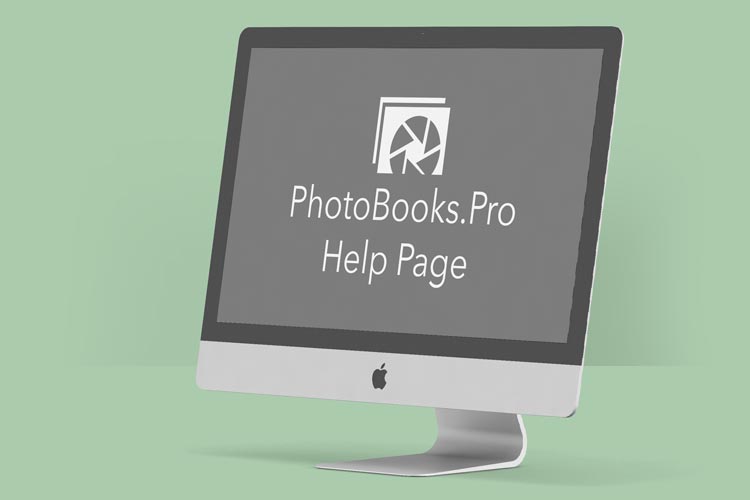 Customer Satisfaction
Here at Photobooks Pro, customer satisfaction is extremely important to us and we do all we can to ensure that each customer receives a product that they can be proud to show off to friends and family!
If you are not satisfied upon receipt of your product, please contact our support team with the following information:
Your name
Order number (This can be located on your Account or on the Packing Slip)
Details describing the issue with your product
Several images of the issue (If images can not be provided, we will request that the product is returned to our office for review. We are not responsible for return postage in these cases.)
Once the above information is received, we will review the items of concern and contact you with a resolution. Please Note: Much like any retailer, we offer a 30-day period to bring any questions or concerns to our attention.
Perfectionists Beware!
With great power comes great responsibility. Being able to create a single copy of a professional quality bound book is a fantastic technology, however there are some limitations to it.
Creating one-of-a-kind products means that every product is unique. We have very high quality standards, and nearly all of our customers are thrilled with our products. Those who are less satisfied tend to be perfectionists and have expectations above the capabilities of on-demand technology, or professionals who are accustomed to offset manufacturing which is a different production process.
Be advised we will not replace books for minor variations in our standard color. If you are very picky about color, order a test book first to decide if our process meets your expectations. See our information on Color Specs for details. We will not replace books for minor variations in binding manufacturing. This includes small offsets or imperfections that may occur during trimming and binding.
We work hard on delivering a quality product for you. Your part is to make sure you have dotted your i's and crossed your t's!
Order Processing
We take pride in producing quality photo books at a low cost to our customers. To meet the low cost and quick turnaround benchmarks, our photo books are printed almost automatically as they are ordered. This means that there is a very small window for canceling or editing orders.
Each order goes through different steps in our process. Those steps are described below:
Processing: This is the first step of our process. This means that your order has been submitted and is waiting to be reviewed by our support team for any issues.
Checking: If our team noticed any issues with your order during processing, you'll be placed in Customer Checking. An email will be sent to you describing the issues and how to fix those issues before we transfer your order.
Transferring: This step is the shortest of them all, typically taking less than a minute! During this step, your files are being sent to the print floor.
Fulfilling: It's time to print! Fulfilling means that the print floor has accepted your files and has begin the printing process on your order.
Shipped: Your order has been shipped! It is on it's way to you and tracking information can be found in an email sent to the account address on file for your order.
Ship Estimates are, well, Estimates
Our shipping times are only estimates.
Most orders go very smoothly. However, creating one of a kind books is not like a retail business where we can simply take a manufactured product, put it in a box, and ship it out. Difficulties in printing custom documents do occur, and they can delay your order. Additionally, manufacturing processing times vary, particularly during the holiday rush in December.
If you have a deadline or a concern about Manufacturing and Shipping speeds, our Ship Options page goes over all of the information you need!
Please Note: We will not refund orders for issues with shipping speeds or delivery dates.
Cancelling or Editing Orders
Creating on-demand books is a like a giant train - new orders are added to the end of train. We cannot stop this train easily without incurring a great deal of risk and cost. For this reason, we cannot cancel your order once it has been transferred to the print floor, as this means that manufacturing has begun.
What if I only need to make a change to my Cover File (or vice versa)?
Covers and interiors are printed separately. Each book interior is united with it's cover during the binding process. (This is much like shuffling the world's largest deck of cards). This allows fantastic efficiencies (low prices!), however also restricts our ability to cancel orders. We are unable to cancel orders once they have been transferred to the print floor.
Discounts & Coupons
Once your order is placed we are not able to apply discounts retroactively, including coupons or bulk discounts. If you find a coupon that you didn't use on your current order we won't be able to apply it, but there is an upside. You may however be able to use it on a future order - bam, unexpected savings!
For bulk orders, we do not combine previous quantities ordered for a larger discount in future orders. Each order placed will have a discount based on the total copies in that order.
Be sure to look for our newsletter, as any discounts or promotions we offer will be included in it!
Returns & Exchanges
We don't accept returns for printed products, nor do we accept exchanges.
Unlike a mass-manufactured product, every product is made just for you when your order is placed. For this reason, we HIGHLY recommend you carefully inspect your preview files and be sure that you are satisfied with your creation prior to purchase. We give you an opportunity to preview your layout prior to creating your cover. Please take the time to carefully review your preview.
Some things to review prior to placing your order:
If you receive a product that is not up to your expectations, please follow the instructions at the top of this page to notify us of the issues. If the problem is due to a manufacturing error, we will work with you to rectify these issues. If the error is due to the order file, we are unable to reprint or refund the cost of these items.
If you are unsure of our process or just have some additional questions, please Contact Us.